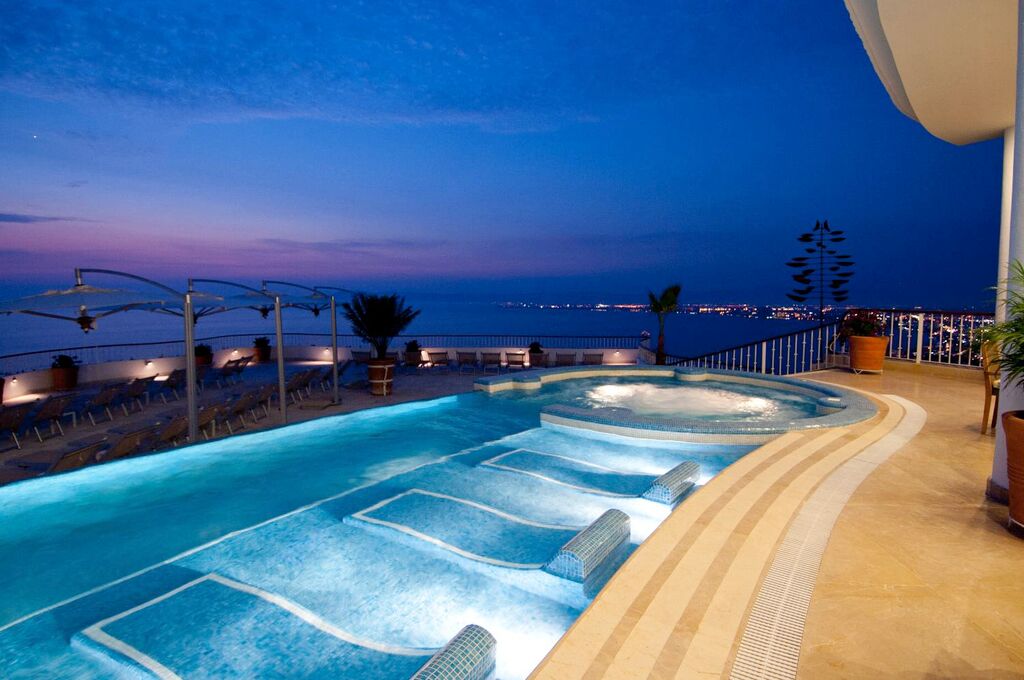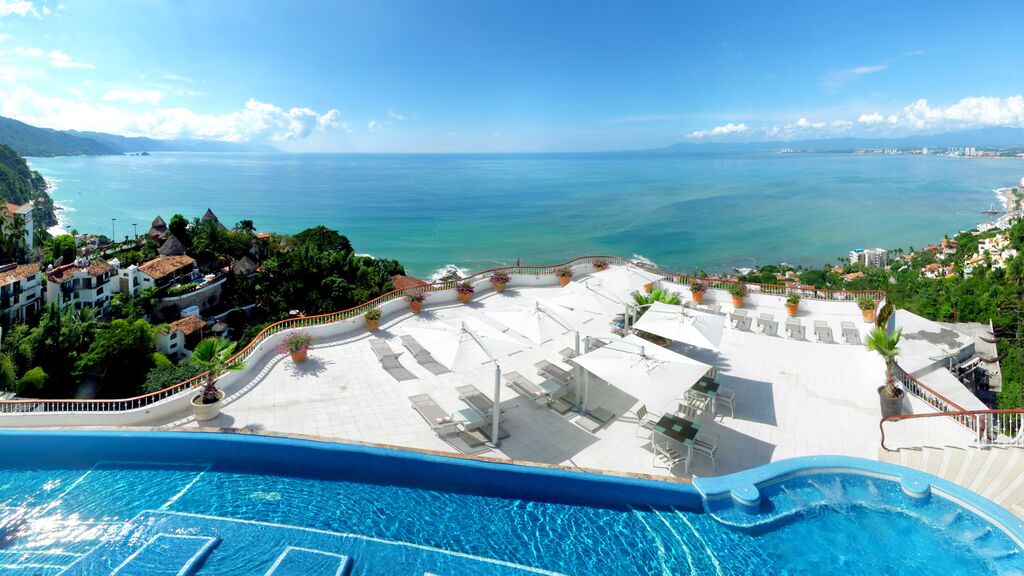 There's a place in Puerto Vallarta where the Sea becomes an extension of your soul.
This time we report one of the most fascinating views of Mexico: the view from Grand Miramar Puerto Vallarta, mastering Puerto Vallarta's Bay from its upscale location at Conchas Chinas. Ms. Rebeca Carreño was keen to introduce us to these remarkable hotel views. Below her words.
What makes Grand Miramar Puerto Vallarta views so perfect?
Grand Miramar Puerto Vallarta is settled at the top of the hill, as the only resort with the highest perfect location and surrounded with the green of the mountain and the blue of the ocean. Every of our 100 suites features a clean view to the bay, in other words, it is the hotel's location what makes Grand Miramar Puerto Vallarta view so perfect.
When (season, month, day, night) is the view best enjoyed?
The best months are May and October, when the contrast between dry season and rainy season begins to disappear and the entire mountain is full of blossoms with the first drops of rain.
How should one experience Grand Miramar Puerto Vallarta view in a truly memorable way?
Enjoying a private dinner accompanied with one of our house wines in a perfect daily sunset daily paint in different ways and colors the sea and the sky.
Is there a particular room or hotel division you would like to highlight for its perfect views?
Master suite with double balcony offers a 180° Ocean view, the whole Bay can be perfectly seen from this Grand Miramar Puerto Vallarta suite.
Describe Grand Miramar Puerto Vallarta view in a single word.
Stunning.