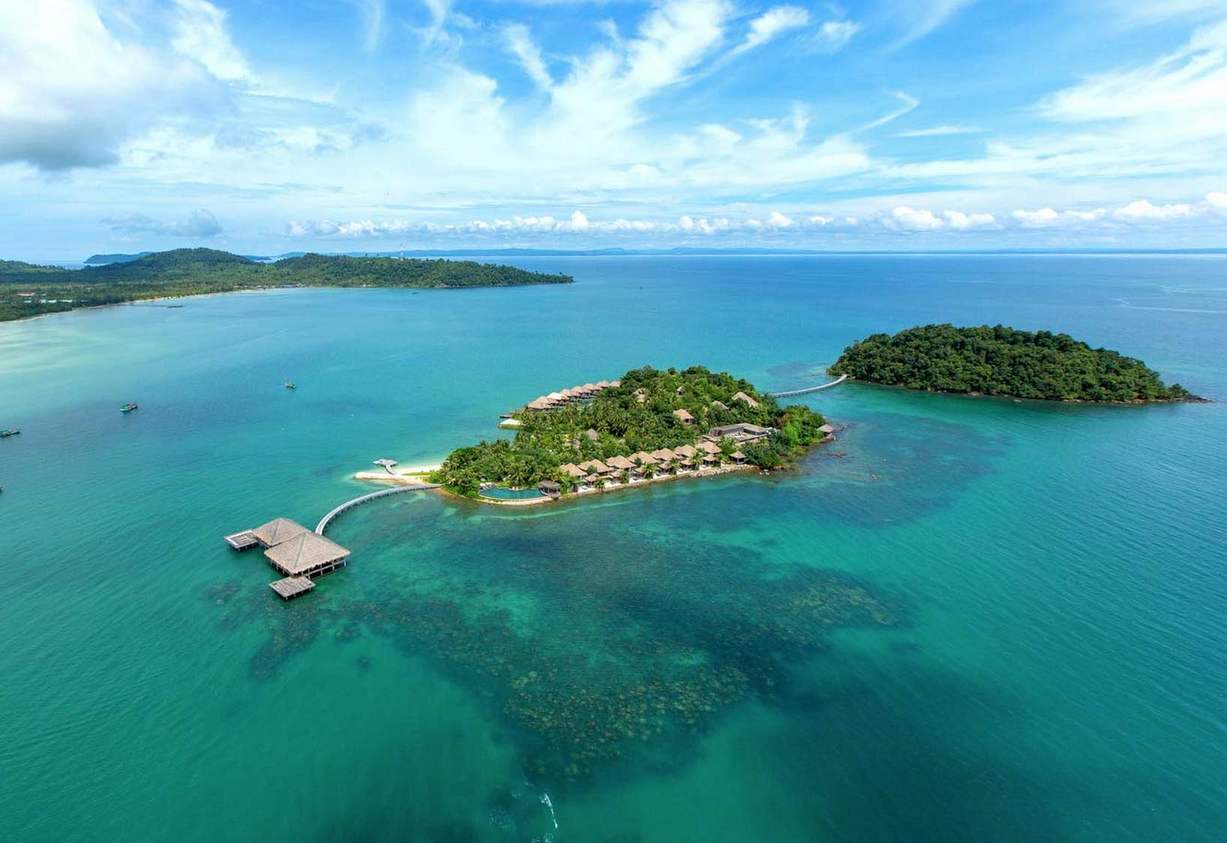 Few places can claim to be the ultimate perfect retreat. Meet Song Saa Private Island, one of the world's best hidden paradises.
After years of covering some of the best views in the planet, we often get the feeling we've seen them all. Well, fortunately Song Saa Private Island just proved us wrong again - this Cambodian piece of paradise impresses with its striking beauty and jaw-dropping vistas. Since we had to learn more about this magical place, we had a word with Melita Hunter, Co-Founder and Creative Director of Song Saa, who unveiled a little more for our perfect-view fans.
 
What makes Song Saa Private Island views so perfect?
Song Saa was designed to capture the best of the views and truly unspoiled natural surroundings, sunrise, sunset of infinite ocean views, and every location on the island has its own charm and evokes a certain emotion.
 
When (season, month, day, night) is the view from Song Saa Private Island best enjoyed?
November to April is considered our high season where there are blue skies and magnificent sunsets where the whole sky lights up if different shades of red. The sunrises are also a spectacular and best enjoyed from the ocean villas. You feel the incredible energy and warmth of the sun rising out from the horizon and it just fills you with a serenity and joy.
The Green Season from May – October is also a time to be cherished where you are surrounded by green vegetation which glimmer in the sun and with flora and fauna in full bloom, the verdant Cambodian landscapes truly come to life including picturesque rainbows which shine bright almost daily.
 
How should one experience Song Saa Private Island view in a truly memorable way?
We have always said 'Leave only footprints and take only pictures' – ultimately just letting go and allowing nature to work its magic.
 
Is there a particular room or hotel division you would like to highlight for its perfect views?
Every guest has their favorites – for example from the Ocean villas you have the most incredible sunrises and from the overwater Villas can enjoy idyllic sunsets and some love the elevation of the Jungle villas where you have a view onto the ocean and vegetation. But from every point of the resort, you can capture something truly beautiful not to mention the evening skies are lit with stars and constellations.
 
Describe Song Saa Private Island view in a single word.
Soulful.